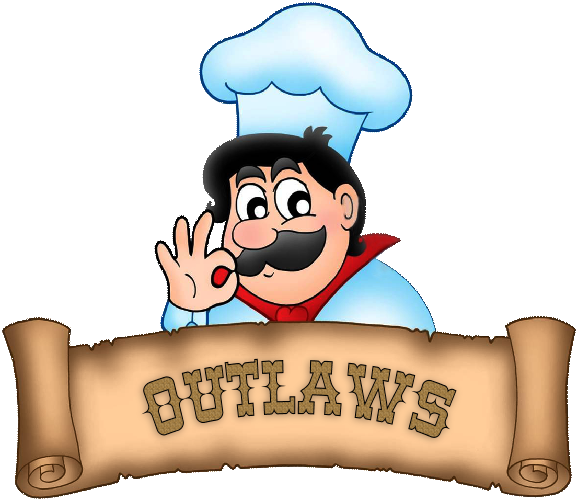 RECIPE FOR HAPPY HOME (TOEY)
4 cup Love
2 cup Loyalty
3 cup forgiveness
1 cup Friendship
5 spoons of Hope
2 spoons of Tenderness
4 quarts of Faith
1 Barrel of Laughter

Take love and loyalty, mist them thoroughly with faith.
Blend it with tenderness, kindness and understanding.
Add friendship and hope, sprinkle abundantly wiht laughter.
Garnish with hugs and kisses. Serve daily wiht jenerous helpings. ** SOUP **

BEEF BARLEY SOUP (DEV)

A meaty soup guaranteed to please every appetite. Freeze portion size for a continuing supply. Extra good. Use leftover roast beef.

6 cups (1.5 L) Water
6 Beef bouillon cubes - 1/5 oz. (6 g) size

28 oz. (796 ml) Canned tomatoes, mashed
10 oz. (284 ml) Condensed tomato soup
2 cups (500 ml) Shredded carrot
2 cups (500 ml) Shredded potato
1 1/2 cups (375 ml) Chopped onion
2 cups (500 ml) Chopped celery
1/2 cups (125 ml) Pearl or pot Barley
6 cups (1.5 ml) Water
1 tbsp. (15 ml) Parsley flakes
1 tsp. (5 ml) Granulated sugar
1 tsp. (5 ml) Salt
1/4 tsp. (1 ml) Pepper
1/4 tsp. (1 ml) Thyme

3 cups (750 ml) Cooked roast beef, chopped

1- Heat first amount of water and bouillon cubes in large pot. Stir to dissolve.
2- Add remaining ingredients except beef. Bring to boil. Cover and slimmer slowly for about 1 1/2 hours
3- Add beef and simmer 1/2 hour more. Makes about 22 cups (5 L).
4- HAMBURGER SOUP: Omit chopped roast beef. Scramble-fry 2 lbs. (1 kg) lean ground beef. Add to soup half way through cooking. Part ground beef and part rast beef may be used also


CLAM SHOWER (DEV)

Creamy thick chowder with bright bits of carrot perking up the color. Can easily be doubled or halved. To freeze , omit white sauce and potato.

1 cup (250 ml) Finely diced celery
1 cup (250 ml) Finely diced carrot
1 cup (250 ml) Finely diced onion
1 cup (250 ml) Diced potato
2 cups (500 ml) Water

7 cups (1.75 L) Milk

1 cups (250 ml) Butter or margarine, melted
1 cup (250 ml) All-purpose flour
2 tsp. (10 ml) Salt
1 tsp. (5 ml) Pepper
1 cup (250 ml) Milk

10 oz. (284 g) Canned baby clams with juice
Parsley for garnish

1- Put first 5 ingredients into large pot. Simmer, covered, until tender. Do not drain.
2- In large heavy saucepan, heat first amount of milk.
3- Stir butter, flour, salt and pepper together well in bowl. Whisk in second amount milk until smooth. Pour into hot mild and stir until it boils and thickens. Add vegetables with liquid.
4- Stir in clams with jice. An additional 5 oz (142 g) of clams with juice may be added if you wish. Heat through. Garnish with fresh chopped parsley. Makes about 12 cups (3 L)

ZUCCHINI SOUP (DEV)

2 lbs (1kg) Zucchini, sliiced, unpeeled
1 Medium onion, sliced
1 Garlic clove, minced
1 tbsp. (15 ml) Butter or Margarine

2 cups (500 ml) Hot water
2 Chicken bouillon cubes - 1/5 oz. (6 g) size
1/2 tsp. (2 ml) Lemon juice
1 tsp. (5 ml) Salt

1 tbsp. (15 ml) Chopped chives

1- Combine zucchini, onion, garlic, and butter in frying pan. Saute slowly while covered (to steam-fry) until soft, about 10 minutes.
2- Add water, chicken bouillon cubes, lemon juice and salt. Run through blender. Return to saucepan. Heat.
3- Stir in chives. Serve hot. Makes about 5 1/4 cups (1.2 L).
4- Variation: Add 1/2 tsp. (2 ml) curry powder.


** SALAD **

PASTA SALAD (SISSY)
Ham cubes
Peperoni slices
Cheese cubes cheddar / Colby / any kind you like
Pasta Bow ties are the best but can use any you have
Zesty Iatalian dressing make sure you cover all ingrediant in Dressing
Chill n Enjoy

*************************

** ENTREES **

GARDEN TUNA CASSEROLE (TOEY)

1 cup Miracle Whip
1/2 cup Flour
1 tsp Salt and Pepper
2 tsps Dill weed
2 tsps Minced onion
2 cups Milk
2 cups Shredded Cheese
2 cups Large Bowtie Pasta
2 cans (6 1/2 oz) Tuna
1 Pkg (10 oz) Broccoli
1/2 cup Red or Green Pepper

Heat Oven to 350

Mix miracle whip, flour and seasonings in large saucepan; add milk slowly. Cook, stirring, over low heat until thickened. Add 1 cup cheese and remaining ingredients. Mix lightly. Spoon into 1 1/2 qt. Casserole dish. Sprinkle with remaining cheese.

Bake 25 min, or until thoroughly heated.


TOP OF THE STOVE CASSEROLE (TOEY)

12 oz Ground Thurkey
1 large Clove garlic, minced
1/2 cup sliced Onion
1/2 cup diced Green pepper
1 cup diced Zucchini
1 cup canned Tomatoes
1 cup chicken stock
2 cups partially cooked Noodles
1/2 tbl Poultry seasoning

Saute turkey in Lg skillet with garlic, onion, and green pepper; until turkey is no longer pink. Add zucchini and saute 2 minutes. Add tomatoes, stock, noodles, and poultry seasoning.

Cover and simmer 10-12 minutes until noodles are cooked. Season to taste with salt and pepper.
Garnish with parsley if desired


CHICKEN CACCIATORE (TOEY)

1-3 lb frying chicken, cut
1/2 cup Oil
1 medium Onion, sliced
1 can Tomatoes
1 6 oz can Tomato paste
1/2 tsp Pepper
1 tsp oregano
2 bay Leaves
1/4 tsp ground Cloves
1/2 tsp Celery seed
1/4 cup dry White wine
Noodles or Spaghetti

In a large skillet, brown chicken in oil. Remove chicken from skillet. Saute onion and garlic in the skillet until just tender. Add chicken back into skillet. Vombine tomatoes, tomato paste, pepper, oregano, bay leaves, cloves and celery seed. Pour over chicken. Cover and Simmer for 1/2 hour. Add white wine. Cook uncovered for 15 minutes longer or until chicken is fork tender.

Serve over hot noodles or spaghetti.

*************************

DESSERTS

CHOMEUR'S PUDDING (DEV)

3 cups (750 ml) Flour
2 tsp. (10 ml) Baking powder
2 eggs
2 cups (250 ml) White sugar
1/2 cup (125 ml) Margarine
2 cups (500 ml) Milk
4 cups (1000 ml) Water
4 cups (1000 ml) Brown sugar
1/2 tsp (2 ml) vanilla extra

1- Preheat an oven to 325 degree C. Grease 9X13 inch baking dish.
2- Sift the flour and baking powder together in a small bowl. Beat the eggs, sugar, and 1/4 cup margarine together in a large bowl. Add the flour mixture alternately with the milk to the eggs mixture, stirring just to combine. Pour the batter into the prepared dish.
3- Bring water to a boil in a saucepan stir the brown sugar, 1/4 cup margarine, and vanilla extract into the water and return to a boil for 2 minutes. Pour the sauce over the batter.
4- Bake in the preheated oven until the center is set, about 45 minutes.


FUDGE (TOEY)

3 cup Sugar
3/4 cup Butter or Margarine
2/3 cup (5 1/2 fl oz can) Evaporated milk
1 12 oz pkg Sweet chocolate chips
17 oz jar Marshmallow cream (or md bag marshmallows)

Combine sugar, butter, and milk in saucepan. Bring to a full boil stirring constantly. Continue boiling for 5 minutes over medium heat, stirring constantly. Remove from heat and mix in chocolate chips until melted. Add marshmellow, nuts, and vanilla and beat until well blended.

Pour into 9X13 pan and let cool. Cut and Enjoy!


PEANUT BUTTER CRUNCHIES (TOEY)

1 cut Sugar
1 cup Corn Syrup


Bring to a boil and remove from heat

Add: 1 tsp Vanilla and 1 1/2 cup Peanut Butter
Stir well until well mixed.

Add: 4 cup Rice Krispes and mix well
Spread on buttered baking sheet or drop by spoonfulls on wax paper.

Let set till firm and enjoy!

BANANA CAKE (BABS)

SERVINGS: 24
PREP TIME: 15 MINUTES
COOK TIME: 46 MINUTES
TOTAL TIME: 1 HOUR 1 MINUTE

INGREDIENTS:
Banana Cake:

1 1/2 cups mashed banana about 3-4 large ripe bananas
2 2/3 cups all-purpose flour
1/2 teaspoon baking soda
1 teaspoon baking power
1 teaspoon salt
1 teaspoon ground cinnamon
3/4 cup unsalted butter softened to room temperature
3/4 cup granulated sugar
3/4 cup brown sugar packed
3 large eggs at room temperature
1 teaspoons pure vanilla extract
1 cup sour cream at room temperature

Cream Cheese Frosting:
8 onces full-fat cream cheese room temperature
1/2 cup unsalted butter softened
1 teaspoon pure vanilla extract
1/2 teaspoon salt
3-4 cups powdered sugar

INSTRUCTIONS

1. Preheat the oven to 350F and grease a 9x13 inch pan. Set aside
2. To make the cake, mash the bananas with a potato masher or the back of a fork in a medium bowl and set aside.
3. In another medium bowl, whisk the flour, baking soda, baking powder, salt and cinnamon together. Set aside.
4. Using a stand mixer fitted with the paddle attachement of a handheld electic mixer, beat the butter on high speed utnil light and creamy, 1-2 minutes. Add the granulated sugar and brown sugar and beat on high speed again for 3 minutes until light and fluffy. Scrape down sides of the bowl as needed.
5. Add the eggs and the vanilla and beat on high speed until combined, another 1-2 minutes. Then add bananas and beat until combined, scraping down the sides of the bowl as needed.
6. Slowly add the dry ingredients into the mixture in three rounds, alternating with the sour cream until completely combined.
7. Pour batter into prepared pan and bake for 43-46 minutes. Cake will be done when a toothpick inserted in the center comes out clean.
8. Allow to cool completely before frosting.
9. To make the frosting, beat the cream cheese and butter on high speed until smooth and creamy, 2-3 minutes. Add the vanilla and salt and beat to combine. Add the powdered sugar one cup at a time, mixing well between each addition. Stop at 3 cups and add more sugar 1/8 cups at a time until you reach desired consistency.
10. Spread cream cheese on frosting cooled cake and top with exra bananas and cinnamon if desired.