To all members,
Thank you so much for your support in 2021
and thank you for playing in our tours in the New Year
Good luck in all your games with us

Wishing you and your families all the best for a happy, healthy & safe 2022!



Tours hosted in December = 857

Welcome to staff TAMIEANN!
Welcome back to staff KALEI!

Thank you to all staff (past and present),
for your time spent hosting with us in AOF
We really appreciate the time given to keep tours running 365 days a year!





Please remember, if you join a tour -- then its your job to pay attention to the lobby
TDs are only responsible for making the tours go smoothly, not for reminding players to watch for games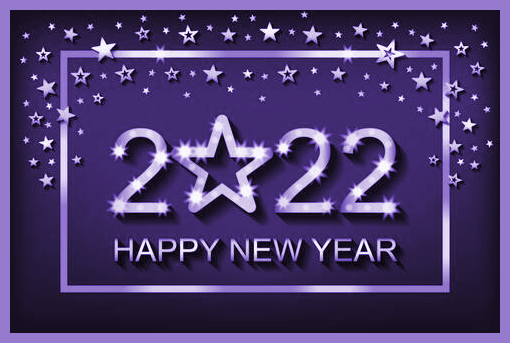 Congrats to Hummy729 for winning Decembers Monthly Contest.

For January, you are making New Year resolutions!
Click image above to see the stats!






DECEMBER TOP PLAYERS:


| | | |
| --- | --- | --- |
| PLACE | NAME | WINS |
| 1ST | CHAMP | 99 |
| 2ND | HUMMY | 67 |
| 3RD | ROCKY_ROAD | 49 |
SPECIAL DECEMBER TOUR WINNERS


SPECIAL
WINNER
RUNNER-UP
GENERAL TOC
SWEETEE
MOESGURLIE
AFTERNOON TEAMS TOC
ROCKY_ROAD
TESS6914
BETHY3311
HUMMY729
EVENING TEAMS TOC
LADYNRED
LOUINJAX
S0O0O0O_BLONDEEE
TYEE
PLAYER OF THE MONTH
DJ_ROCK
KEEPEROF4
MONTHLY CONTEST
HUMMY729
LOUINJAX
BIRTHDAY TOUR
SUNNY_MARIA
HUMMY729
BOUNTY HUNTER
TEXASTORTURE
S0O0O0O_BLONDEEE
KING/QUEEN
WOWMOM
CHAMPIONGIN1
AOF vs ESCAPE DJ'S
CHAMPIONGIN1 (AOF)
def
DJFULLTHROTTLE (DJ'S)
KATHYBIKER (AOF)
DJ_NUTSY (DJ'S)
BATTLE OF THE AGES
ROCKY_ROAD (Oldies)
def
WOWMOM (Youngins)
LOUINJAX (Oldies)
CASINONVD3 (Youngins)
BATTLE OF THE SEXES
MORENA572008 (Women)
def
CHAMPIONGIN1 (Men)
CARDMAMA (Women)
TEXASTORTURE (Men)
GINNERS vs KNOCKERS
LRODZ_0021 (Ginners)
def
BENGALS_1957 (Knockers)
WOWMOM (Ginners)
FRAIDY2321 (Knockers)
STAFF vs MEMBERS
SLIMFAST (Staff)
def
SPICYGIRL (Members)
BUCSFANS79 (Staff)
CHAMPIONGIN1 (Members)
USA vs WORLD
MORENA572008 (World)
def
RPCKY_ROAD (USA)
TOLLERDOG01 (World)
WOWMOM (USA)
STAFF WARS
TAMIANN/BAKER6977/BEBABYGIRL1234
KEEPEROF4/LOUINJAX/ROCKY_ROAD
5PM RANDOM TEAMS
CAROLE_1971
FOREVERAMANDAS
LARRYSCRIB
MORENA572008
9:30PM RANDOM TEAMS
BETHY3311
LOUINJAX
FRAIDY2321
DOTTYMAECALLIEF
FREE/PAID MEMBERS
DJ_ROCK (Free)
KNOCKNOCKAVON (Paid)
BENGALS_1957 (Free)
FRAIDY2321 (Paid)
CHRISTMAS MASQUERADE TOUR
WOWMOM
ROCKY_ROAD

UPCOMING JANUARY SPECIALS:


| | | |
| --- | --- | --- |
| DATE | TIME | SPECIAL |
| SAT 15TH | 8PM | USA vs WORLD |
| TUE 18TH | 8PM | BATTLE OF THE SEXES |
| WED 19TH | 8PM | STAFF vs MEMBERS |
| FRI 21ST | 8PM | BIRTHDAY TOUR |
| WED 26TH | 8PM | AOF vs ESCAPE DJs |


Was no BOL last month due to the holidays,
but it will be held this month on Thursday 20th @ 7pm est!
Come support your fellow AOF players!

Thank you all for representing us!

If you would like to play for AOF in an upcoming month,
please register by clicking on the Banner above

(Please put AOF_ before your ID, example: AOF_AussieAngel)
as this helps us to know which league a player represents



In December we had 10 new League Members join us:

BOSSYBOOTS
COWBOYTIME
EMMY21
FAYLOVE2011
FOOTBALLCHICK
GRZEGORZ1108
KENTUCKYLUVIN4U
KEVINNY66
SILVERFOX19
TAMIEANN

Good luck in all your games with us,
and thank you for joining AOF!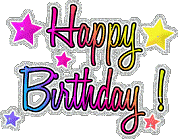 Happy Birthday (& belated) to the following members
who have/are celebrating their Birthdays in January:

1st: KFALLSGRL
4th: BOBBYDEE_1
6th: DJSWEETTDESIRE
6th: GRAM6685
9th: SLCKRCK20048
9th: ANDREALEIGH13
13th: ALICE13
28th: ITSABEAR2020
28th: PENUCHE2

You can find the birthday list on our league page (bottom right).
Don't see yours?
Send AUSSIEANGEL OR KNOCK a message when you see them next!

Thank you for reading, happy ginning & see you in the lobby





From AussieAngel & all the Staff of AOF