Tours hosted in July = 608
(Thank you to our amazing staff for all you do)
Welcome to staff SAVEDBYGRACE!

Thank you to everyone who is choosing AOF to get their gin fix!
If you are reading this, and you haven't played in a while,
come join us for some tours next time you are online


** Reminder **
- Please make sure you are on time for tours if you register
- Pay attention to pairs so you aren't timed out (its a waste of your bux, not ours)
- and most importantly... HAVE FUN!!


As always, respect is required for all Staff & Players
Please contact an Admin if necessary



Congrats to ALICE for winning Julys Monthly Contest
This month, you are collecting Carnival items!
Click image above to see the stats!



JULYS TOP PLAYERS:


| | | |
| --- | --- | --- |
| PLACE | NAME | WINS |
| 1ST | HUMMY | 72 |
| 2ND | PONY | 35 |
| 3RD | ASR | 33 |
SPECIAL JULY TOUR WINNERS


SPECIAL
WINNER
GENERAL TOC
HUMMY
AFTERNOON TEAMS TOC
LOU
TENNIS
EVENING TEAMS TOC
AUSSIEANGEL
SILVERFOX
PLAYER OF THE MONTH
CARD_BURGLAR
MONTHLY CONTEST
ALICE
BIRTHDAY TOUR
ASR
BOUNTY HUNTER
BEACHPATV
KING/QUEEN
FRAIDY
AOF vs ESCAPE DJ'S
KATHY (AOF)
def
NUTSY (DJ'S)
BATTLE OF THE AGES
LADYJAG (Youngins)
def
CARDMAMA (Oldies)
BATTLE OF THE SEXES
AUSSIEANGEL (Women)
def
WALT (Men)
GINNERS vs KNOCKERS
KATHY (Knockers)

CARD BURGLAR (Ginners)
STAFF vs MEMBERS
TESS (Staff)
def
DJ_KITTY (Members)
USA vs WORLD
AUSSIEANGEL (World)
def
HUMMY (USA)
STAFF WARS
BEBABY
CARD BURGAR
KATHY

5v5 MEDLEY
N/A
UPCOMING AUGUST SPECIALS:


| | | |
| --- | --- | --- |
| DATE | TIME | SPECIAL |
| TUE 16TH | 8PM | BATTLE OF THE AGES |
| WED 17TH | 8PM | GINNERS vs KNOCKERS |
| FRI 19TH | 8PM | KING/QUEEN |
| SAT 20TH | 8PM | STAFF vs MEMBERS |
| SAT 20TH | 9:30PM | STAFF WARS (3v3) |
| WED 24TH | 8PM | BOUNTY HUNTER |
| FRI 26TH | 8PM | AOF vs DJ'S |
| SAT 27TH | 8PM | USA vs WORLD |
| SAT 27TH | 9:30PM | 5v5 MEDLEY |


In July we had 9 new League Members join us:

__PEBBLES__
ALEXANDRA_2022
BIGDOGCOP
BREYERLADY38
CHEVYGIRL88
DJ_TYTY24
FALLENANGEL
KIMSPAW6872
MANGO_BREEZE

Good luck in all your games with us,
and thank you for joining AOF!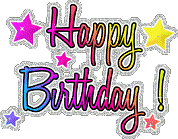 Happy Birthday (& belated) to the following members
who have/are celebrating their Birthdays in August:

1st: DJ_NUTSY

5th: WHITTIERWITCH62

6th: DRDEBIS

9th: ALBERTAMOM52

10th: SIRGORILLA1959

12th: FOOTBALLCHICK

19th: PONY / SLIMFAST

20th: LADYJAG820

21st: SKAYW2002

23rd: KISSMYRING

You can find the birthday list on our league page (bottom right).
Don't see yours?
Send AUSSIEANGEL OR KNOCKNOCKAVON a message when you see them next!

Thank you for reading, happy ginning & see you in the lobby


From AussieAngel & all the Staff of AOF