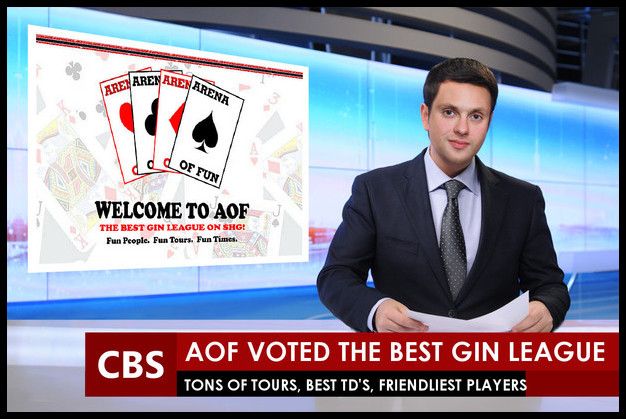 Hiya everyone!

First of all, sorry for the late newsletter (Lifes sooo busy right now!)
Thank you to all players for your continued support in our league.
A huge thank you to the TDs for volunteering your time to keep the tours going.

Tours hosted in December = 602



** ~~ SPECIAL CHRISTMAS MASKED TOUR RESULTS ~~ **
CONGRATS TO GOOBERPEAS (HOLLYMISTLETOE) FOR WINNING THE CHRISTMAS MASKED TOUR!

NICE 2ND TO HUMMY (REIGN_DEAR)

SEMI FINALISTS WERE LORINDAVE (TWINKLETOES) & KAT (SUGARPLUMFAIRY)

BEST ID WAS CRASH (HO_HO_HOS)
LIST OF ALL PLAYERS/MASKED IDS

ASRMOMENT = BOUNCINGBALLS
AUSSIEANGEL = MY_CLAUS_R_OUT
CRASH123S = HO_HO_HOS
GOOBERPEAS = HOLLYMISTLETOE
HUMMY729 = REIGN_DEAR
LORINDAVE = TWINKLETOES
MORENA572008 = SPIRITOFXMAS
ROCKY_ROAD = UGLYXMASSWEATER
RSFLICK = I8YOURELF
TEAFORTWO = SILENTNIGHT
TRUEXFAN = NAUGHTYELF
XXKATXX = SUGARPLUMFAIRY

Thanks to all who made the effort to create a new ID and participate, was a bunch of fun!
A huge thanks to Kat, Flick & Tess for helping me to gift prizes for this event!

We had 6 new league members join us in December:

BENJO22
BLAYZE
CWILMOT731
DUNNT37
GODFATHER30
PLAYPETIE


Good luck in all your games with us,
and thank you for joining AOF!

DECEMBERS TOP 3 PLAYERS:

1st: HUMMY729 - 70 wins
2nd: XXXTENNISXXX - 36 wins
3rd: LORINDAVE - 31 wins

Congrats all!

SPECIAL DECEMBER TOUR WINNERS

General TOC:
Winner: AUSSIE1950
R/Up: SWEETEE


Afternoon Teams TOC:
Winners: CRASH123S & KISSMYRING
R/Ups: LOUINJAX & SMILYHELEN


Evening Teams TOC:
Winners: FOREVERAMANDAS & POOOCA2017
R/Ups: KISSMYRING & XXKATXX


Player of the Month:
Winner: HUMMY729
R/Up: LOOPY1


King/Queen:
Winner: (QUEEN) GOOBERPEAS
KING: DANOMITE (last Man standing)


Share the Wealth:
Winner: TEXASTORTURE
Bonus Bux Winners:
WINGEDHEART, CARD_LOVER, XXXTENNISXXX & RAINEE_D



Birthday Tour:
Winner: BLUE_FIERY_STAR
R/Up: RSFLICK


Ginners vs Knockers:
MORENA572008 (Knockers)
defeated
POOOCA2018 (Ginners)


Young vs Old:
LOOPY1 (Oldies)
defeated
PENUCHE2 (Youngins)


Staff vs Members:
TRUEX78FAN (Staff)
defeated
LOOPY1 (Members)


USA vs World:
TEXASTORTURE (USA)
defeated
AUSSIEANGEL (World)


Congrats everyone!
** As of January 2020, we are not hosting bragging rights games anymore,
so once you have won a special tour, you can join the next tour with no wait!








UPCOMING JANUARY 8PM SPECIALS
(all with Donations!):

Sat 25th @ 8pm (Tonight!!): USA vs WORLD

Thu 30th @ 8pm: SHARE THE WEALTH



Happy Birthday to the following members
who are celebrating a birthday in January:

1st: KFALLSGRL
4th: BOBBYDEE_1
18th: CHRISSY17

You can find the birthday list on our league page (bottom right).
Don't see yours? Send TRUE78XFAN a message when you see her next!


AOF were victorious this month again!
It was an all AOF finale, with Kat winning the tour and Lou getting runner-up... WTG Kat & Lou!! Thank you to the following members who played on behalf of AOF in December:
_LUNITA76_ _SASSYPANTS ASRMOMENT LOUINJAX S0O0O0O_BLONDEE XXKATXX
Thank you all for representing us!


Happy Ginning!
See you in the lobby

From AussieAngel & all the Staff of AOF