Hi everyone, and ty for your continued support in our league!

Tours hosted in June = 824

Julys month long contest is well underway!
This contest is updated by Yacky, and she is giving a great prize to whoever wins the most tournaments.

Click here to read all about it!
Keep your eyes and ears open for when Tess hosts her AOF Bingo next!
Bonus bux to be won.

AOF now has a Donate button
(located on the right hand side of the league page)
for those that have been asking how you can help!
These donated funds contribute
towards special events and prizes,
and the general running of the league.






MAYS TOP 3 PLAYERS:


| | | |
| --- | --- | --- |
| PLACE | NAME | WINS |
| 1ST | HUMMY | 72 |
| 2ND | TENNIS | 65 |
| 3RD | LUNITA | 35 |
SPECIAL MAY TOUR WINNERS


SPECIAL
WINNER
RUNNER-UP
GENERAL TOC
KISS
CARD LOVER
AFTERNOON TEAMS TOC
CRASH
CHICK
TYEE
TENNIS
EVENING TEAMS TOC
KAT
BLONDE
PRIZE
AUSSIEANGEL
PLAYER OF THE MONTH
ARIA
LOUINJAX
BIRTHDAY TOUR
CARDMAMA
LOOPY
SHARE THE WEALTH
LOOPY
LUNITA
KING/QUEEN
ASR
LADYNRED
STAFF/MEMBERS
AUSSIEANGEL (Staff)
JEANNE (Members)
TESS (Staff)
RJS (Members)
YOUNG/OLD
LUNITA (Youngins)
LADYFOLT (Oldies)
TRUEFAN (Youngins)
HUMMY (Oldies)
GINNERS/KNOCKERS
TENNIS (Ginners)
TEXASTORTURE (Knockers)
TONI (Ginners)
HUMMY (Knockers)
USA/WORLD
TEXASTORTURE (USA)
NOT RAN (World)
TENNIS (USA)
NOT RAN (World)
STAFF WARS
TRUE/LOU/TENNIS
CASINO/RAZZL/SKAY

UPCOMING JULY SPECIALS
(all with Donations!):

| | | |
| --- | --- | --- |
| DATE | TIME | SPECIAL |
| FRI 10TH | 8PM | GINNERS/KNOCKERS |
| TUE 14TH | 8PM | STAFF/MEMBERS |
| WED 22ND | 8PM | USA/WORLD |
| THU 23RD | 8PM | SHARE THE WEALTH |
| FRI 24TH | 8PM | YOUNG/OLD |
| THU 30TH | 9:30PM | STAFF WARS (3v3) |

AOF were victorious once again, woohoo!
It was an all AOF finale, wtg on the win Asr & Kat
Thank you to the following members who played on behalf of AOF last month:

ASR
AUSSIEANGEL
FANCY
KAT
LOUINJAX
LUNITA
MISTRESS
RAZZL

Thank you all for representing us!
Each month we will be interviewing
3 different league members.
We are so much more than just a gin league, but family!
So heres your chance to find out a lil more some of us!

What part of the world are you from?
SASSY: Pennsylvania, USA
POOOCA: Canada
PRIZE: New York, USA
What inspired your League ID?
SASSY: Its my dj nic, I used to have Sweet in my nic but a fellow dj said I can't possibly be sweet all the time
she figured I had some "sass" in me which you can verify
so i came across a sassy pants post in fb and sent it to her
and she said that's me. Lol so I took the nic
POOOCA: Being half north american Indian (first nations),my first ID was pocahontas then it turned to poooca
PRIZE: I tried a million times for an AOL ID and finally prizepkg was available.
No specific meaning
What's your fav game in AOF,
and for how long have you played Gin for?
SASSY: Favorite I guess is okie.
I started playing gin when I joined the league which was October 2018
POOOCA: My fav game is gin only, I think I played gin maybe 15 years
PRIZE: Been playing for a while (over 10 yrs), started in a lg in POGO,
I have no favorites, just anything in teams
Whats the best thing about AOF?
SASSY: The people
POOOCA: Its the people you meet from all over the world,
its nice to have new friends
PRIZE: The people...i enjoy the company (and the sarcasm lol)
What is something that when you think about it instantly puts you in a good mood?
SASSY: Hard to answer I love music so that works,
or our pets which usually puts a smile on my face
POOOCA: The hugsssssss
PRIZE: My family and our memories
What is your favourite childhood memory?
SASSY: My grandma just hanging around her and her cheerful attitude and singing
POOOCA: Living at our grandpas trapline by the lake,
we were down the lake from morning til it got dark
PRIZE: I went to school second grade with my wife,
so I guess my favorite is when we finally got together
If you could have an unlimited amount of one thing, what would it be?
SASSY: Good friends
POOOCA: Sewing supplies,i love quilting
PRIZE: Youth... it scares me that someday I wont see my boys or my wife anymore
If you went on a vacation that starts with the first letter of your league name, where would you go?
SASSY: Sweden. Where my grandma was from
POOOCA: Prince Edward Island (Canada)
PRIZE: Portugal
What is your biggest pet peeve?
SASSY: Liars
POOOCA: When people lie
PRIZE: I really dont have one, I am a very mellow person
If you could turn back time and give yourself 1 piece of advice for life right now, what would it be?
SASSY: Don't worry about filling other people's ideas of who you are. Be you
POOOCA: To finish school
PRIZE: Spend wisely, save for the future
Thank you for answering this months questions Sassy, Poooca & Prize!

In May we had 15 new League Members:

APEZZA
CORBYCIDER1
DAVE10538
DELAWARE_TOM
DREAMER91
HEARTYSOLE
HERNANDEZMAFE
GOLFAHOLIC
GOODSMODE82
GREENEGGS_N_HAM
KYCATS49
LUVADUCK
TIASAVES
WHITTIERWITCH62
WOWMOM


Good luck in all your games with us,
and thank you for joining AOF!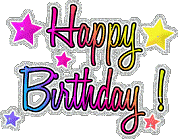 Happy Birthday (& belated) to the following members
who have/are celebrating their Birthdays in July:

1st: CUBS44HAWKS88
3rd: DOTTYMAECALLIE
3rd: POOOCA2017
6th: GOOBERPEAS
8th: JEANNE52
19th: FOREVERAMANDAS
19th: TRUEX78FAN
20th: CASINONVD3
23rd: ASRMOMENT
29th: HUMMY729

You can find the birthday list on our league page (bottom right).
Don't see yours? Send AUSSIEANGEL a message when you see her next!

Happy Ginning!
See you in the lobby

From AussieAngel & all the Staff of AOF